Facebook Newsfeed Changes: What Do They Really Mean
Just when you thought organic post reach on Facebook couldn't get any worse. Find out the recent changes to Facebook news feeds and why they organic reach even harder.
Organic reach has declined significantly over the years and recent changes to Facebook news feeds being tested will make organic reach even harder. While you'll still see original posts from "friends" on this feed, a lot of information has shifted to the explore feed, including the pages that were shared by friends. However, the news feed will include sponsored posts, giving businesses the ability to pay their way into this coveted space, but decreasing the chance they will end up there organically.
Here are 4 tips to increase your organic reach and get back in front of your biggest fans–the people who already like your page:
Leverage User-Generated Content
User-generated content, or UGC, helps businesses have a steady flow of interesting, engaging content to share. It can help reduce the costs of content creation, and also tends to be popular with fans.
Share Facebook – Exclusive Content
Give fans something they can only get on your Facebook page.  Incentivize them to tune in and share your content. Try having flash sales, offering special discounts, or holding contests open only to your Facebook fans.
Use Custom Audiences to Tap Into Your Existing Networks
Facebook's Custom Audiences tool allows you to input a list of contacts and target those people with specific ads on Facebook. Use this for lead nurturing, to increase Likes on your page, and to offer specific content to the audiences it's most relevant for, while they're on Facebook.
Engage With Content
Engagement truly is the currency of Facebook. As Jay Baer, author of Youtility, said, "People are on the internet for one of two reasons … Either to solve a problem or to be entertained." Is your brand content serving one of those two purposes?  Every single post you put out should entertain or solve a problem if you expect users to engage.
Frustrated with your social media marketing results? It's time to stop wasting time and money on social media and here's how you can do it! Download your FREE 5 Steps to Creating a Winning Social Media Strategy worksheet and learn how to develop an actionable strategy that will help you communicate with your clients on the platforms they "hangout" on.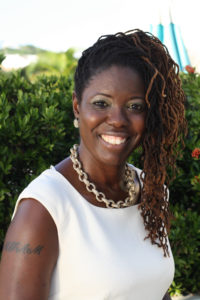 www. SocialMediaSaturdays.net © 2017 by Turiya Hodge. All Rights Reserved. Turiya Hodge, Social Media Strategist, and Business Trainer is the owner of Myabah Consulting Services and founder of Social Media Saturdays, an online platform dedicated to helping professionals, organizations, and companies grow their business by social media strategic planning.