Facebook's Audience Insights can tell you a great deal about the users that follow your Page and interact with your content.
You can use Audience Insights to understand different groups of Facebook users, including your entire list of followers or specific groups of custom audiences.
With this information, you can use Facebook's Audience Insights to create buyer personas.
Buyer personas can help you drive more sales and increase customer retention by creating more relevant, highly targeted messages for niches within your audience.
There are a ton of reasons why you need buyer personas in your marketing campaigns, including:
You can connect better with customers
You can use them to display specific use cases of a product to users it will most appeal to
They can help inspire content and ad ideas
They help you understand your audience
Highly targeted messages delivered to a warm audience are more likely to convert
Stop worrying about where your next client will come from.  Discover the 4 steps necessary to find and connect with your ideal paying clients. Get your FREE Client Attraction Worksheet.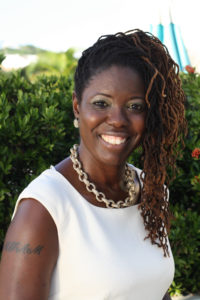 © 2017 by Turiya Hodge.  All Rights Reserved.  Turiya Hodge, Social Media Strategist and Business Trainer, is the owner of Myabah Consulting Services and founder of Social Media Saturdays, an online platform dedicated to helping professionals, organizations and companies grow their business by social media strategic planning in the area of lead generation.